(Graphics may vary)

THE ULTRA HEADSETS ARE SO EASY TO PUT ON
A 3 YEAR OLD CAN DO IT!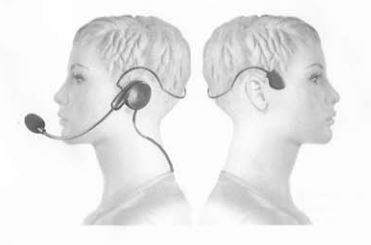 COMFORT WOES ARE A THING OF THE PAST!
PUT THE FUN BACK INTO RIDING! ...and add Safety!
WIRELESS FULL DUPLEX
TANDEM INTERCOM

TALKING HAS NEVER BEEN EASIER!
Lightweight and very small! TIRED OF SHOUTING?
The revolutionary Tandem-Com Digital is hands-free, Full Duplex, allows instant communication, and no buttons to push and not voice activated. It is expandable up to 5 riders, in full duplex! Extra rider kits are $190.
Our 3rd generation Full Duplex Wireless Intercom System includes:
2 Radios, 1 Master and 1 Remote (a 2 rider system)

2 Ultra Headsets

Rapid Charger - Charges up to 4 radios at once
No FCC or other worldwide license required. CE certified for Europe, Australia and the UK. Chargers available for different wall voltages.
To operate simply turn on the radios, put on the headsets, and experience effortless communication.
There are many applications including Crane Construction, Pit Crew & Racing, Boating, Plant Tours, Skiing, Shunting, Bicycling, Tandeming, Horse Riding, Hiking, Surveyors, around the Home, Blind Skiing, Rock Climbing, Snowmobiling, RV parking, Church & Theatre, or any situation where instant communication is desired both ways.
Batteries recharge in only 6-8 hours via the Rapid Charger.
The transceivers powered by a rechargeable LiIon batteries provide up to 4 hours talk time.
With an operating range of up to one quarter mile the Tandem-Com Digital Wireless III is the ideal solution for communication with hands free operation. Expect 1/10 mile reception in nearly all conditions. We have experienced over 6/10 of a mile range with uninterrupted line- of- sight between antennas.
How Full Duplex Works: The Digital Wireless System sends & receives messages concurrently utilizing different frequencies. This full duplex format allows partners to talk simultaneously without pushing buttons.